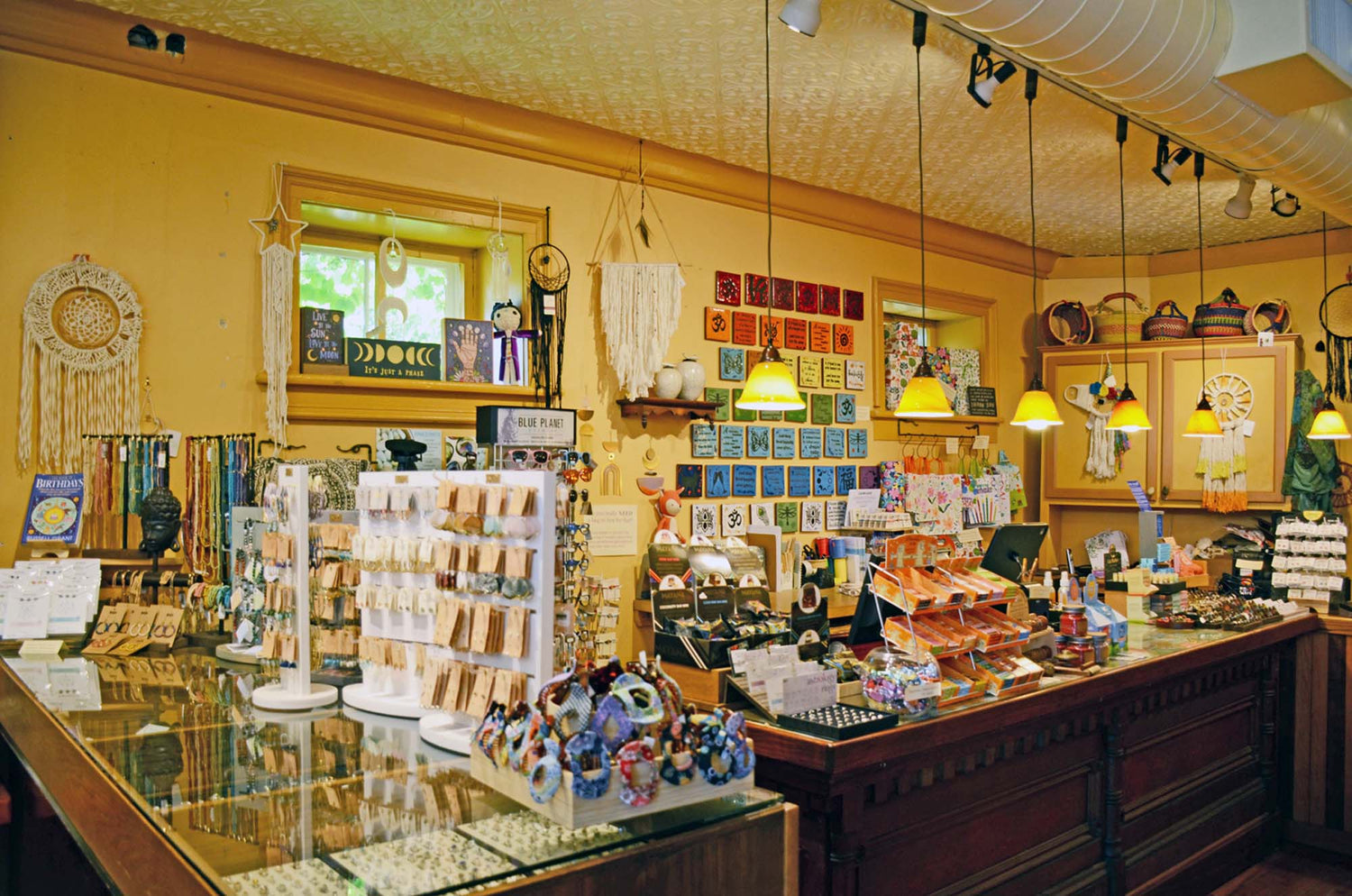 Our Story
Karen and Jim Lillie first opened Lillies in October of 2007. Their business venture came about while Karen was walking through the old Woolen Mill in Cedarburg shopping with her daughter, when they found themselves on the third floor looking through the windows of an available space.
Looking for a way to make a living as well as making a difference in the world, Lillies opened in a one-room space filled with mostly unique fair trade products. It turned out that customers really enjoyed reading the stories of how the products were made, and by whom.
More and more customers wanted to know how was making their goods and where their money was going. Lillies expanded into another available space and again expanded into a third space allowing room for clothing. During this time, Lillies' product range grew to include not only fair trade, but organic, natural, sustainable, recycled, local, and handmade goods as well. With all this growth, in September of 2009, Lillies moved to its current location on Washington Ave.
Not surprisingly, Lillies quickly outgrew its space with so many unique innovative new eco-products, and that's how Lillies sister-store, Weeds, was born. Weeds opened half a block north of Lillies in October of 2010 and strives to offer products that are sustainable, organic, recycled, reusable, biodegradable, and many of which are locally sourced. 
We are proud to be:
Respectfully Fair Trade

Uniquely Handmade

Organic & Sustainable

Made in the USA

Natural & Eco-Friendly

Sourced Locally
Visit Us in Store
W62N553 Washington Ave.
Cedarburg, WI 53012
Mon-Sat 10a-5p
Sun 11a- 4p
info@lilliesgoods.com • 262-377-7047